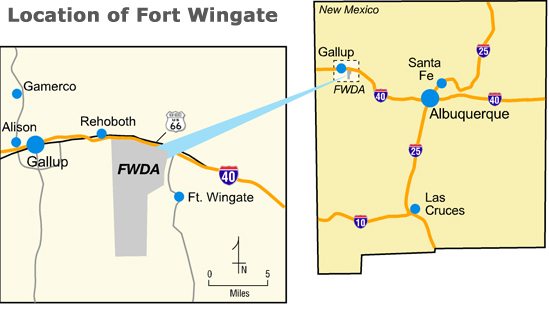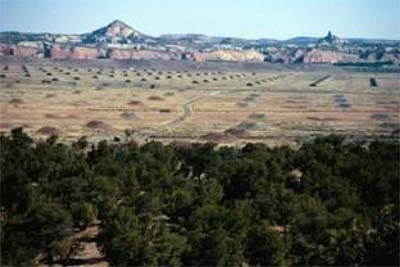 FWDA occupies about 24 square miles (or 15,277 acres) in northwestern New Mexico. It is 8 miles east of Gallup, NM, on U.S. Route 66 or about 130 miles west of Albuquerque on Interstate 40. Fort Wingate is almost entirely surrounded by federal land, including national forests and Native American Tribal land.
North and west of FWDA are Navajo Tribal lands. East of FWDA is Bureau of Indian Affairs (BIA) administered lands. To the north are Red Rock State Park, Navajo community of Church Rock, and transportation corridors for Interstate 40, U.S. Highway 66, and the Burlington, Northern, and Santa Fe railroads.
The town of Fort Wingate, located immediately to the east of FWDA on BIA administered land, was the original Fort Wingate headquarters site. To the south and southeast is Cibola National Forest. The land to the west is mostly undeveloped and is Tribal trust and allotment land administered by BIA, Navajo Nation, and individual Native American owners.
---